Frequently Asked Questions
Q: How many bottles should I order?
The majority of our customers enjoy taking advantage of the discounted 3-bottle option. For those who wish to share with their families, we recommend investing in our even lower discounted 6-bottle option.
Q: What's in NovaLite?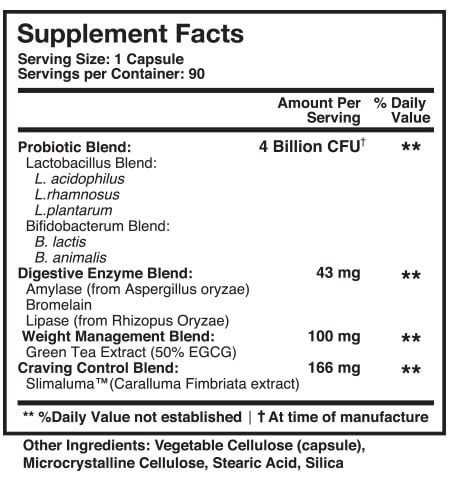 Q: Does it cause any side-effects?
NovaLite has no known side effects and is made up of pure ingredients. They only help your system, and are gluten-free, allergen-free capsules, so you can take them no matter what your diet restrictions may be.
Q: How do I take NovaLite?
For optimal results, take 1 capsule of NovaLite with each meal – breakfast, lunch and dinner. Supplementing each meal with digestive help that assists in processing your food and extracting the maximum amount of nutrients gives your body the tools it requires to operate at its peak level of performance.
Q: What happens if I miss a day?
Preferably, you want to take NovaLite consistently on a daily basis, to allow your body to build up a prime level of enzymes, nutrients and beneficial bacteria. If you happen to miss a serving, or even an entire day, just continue as normal the next day.
Q: How long should expect to wait before I see results?
Everyone's digestive system is a bit different, however, I feel you should give NovaLite at least 30 days to fully get to work, and some users really start to see results after 60 days. I guarantee, if you are taking the recommended serving of 3 capsules on a daily basis, exercising regularly, and not overeating carbs and sweets, you will start seeing results within the first 1-2 months.
Either way, if you aren't satisfied with your results within 90 days, simply contact our US-based customer support team and we'll return your money, guaranteed.
Q: Can I purchase NovaLite in stores?
Because NovaLite is brand new, it's not available in stores. Currently, this is the only place where NovaLite is being sold.