Frequently Asked Questions
Q: What's in Hearty Greens™?
Hearty Greens™ contains Alma Extract, Moringa Leaf, Matcha green tea leaf, and a Super Foods Green blend of 10 potent plants and vegetables. These powerful ingredients have been shown to help combat oxidative stress, activate more energy, and support your cardiovascular health, as well as your overall health.
Q: How should I take Hearty Greens™?
Simply mix one scoop of Hearty Greens™ with an 8-oz. glass of water, and drink once a day. Hearty Greens™ dissolves quickly and has a delicious, refreshing taste.
The ingredients in Hearty Greens™ are fully bioavailable, and once absorbed in your stomach will go to work boosting your cellular health all day.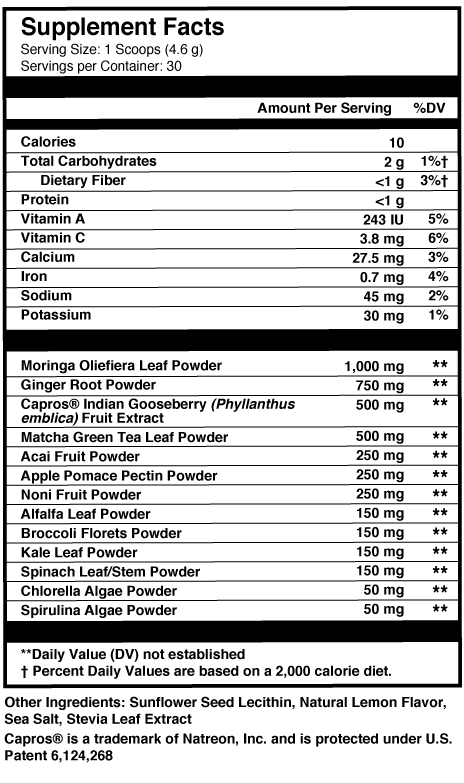 It is not necessary to refrigerate Hearty Greens™, although doing so will not impact its effectiveness.
Q: Do you have a guarantee?
Absolutely. We provide an industry-leading 90-day money-back guarantee on every Princeton Nutrients™ purchase. If you're anything but satisfied, return your order for a full refund of the purchase price.
Q: When will I receive my order?
We ship Monday through Friday and always ship within 24 hours upon receiving your order. Shipping takes between 2 and 7 business days within the U.S., depending on your location.
Q: Can I buy Hearty Greens™ in stores?
The answer to this one is "no." We deliver Hearty Greens™ straight to you, cutting out the middleman so you save money.