Frequently Asked Questions
Q: How many bottles should I order?
The average for new customers is 3 bottles, and that's what we usually recommend to start. However, to save more money, and make sure you have an adequate supply of VitaLift, we recommend choosing our even lower discounted 6-bottle option.
Even better, we encourage you to join our Princeton Premier program and save even more money. Membership in this program gives you convenient, free monthly delivery and guaranteed access to the limited supply of VitaLift. Plus, you'll get a FREE bottle of VitaPulse with your order!
Q: What's in VitaLift?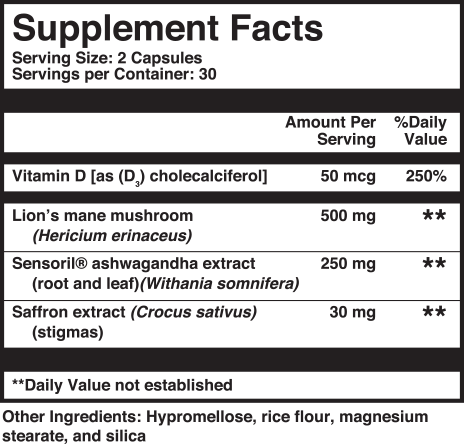 VitaLift contains Ashwagandha Extract, Lion's Mane, Saffron, and Vitamin D3. These powerful ingredients have been shown to activate a host of benefits for your body including boosting energy and supporting your cardiovascular health, as well as your overall health.
Q: How safe is VitaLift? Does it cause any side-effects?
VitaLift is a formulation of all-natural ingredients. There is nothing artificial or synthetic or man-made, and there are no known side-effects.
Some users report a surge of energy that seems to last throughout the day, however, that is perfectly natural.
Q: Does it cause any side-effects?
Ashwagandha Extract, Lion's Mane, Saffron, and Vitamin D3 are all naturally occurring nutrients found both in both food products and your own body. As such, VitaLift is safe to use and produces no known side-effects.
VitaLift is tested by an independent laboratory for safety, purity and potency.
As always, consult with your physician before beginning any new supplements.
Q: How do I take VitaLift?
We recommend you take VitaLift once a day, in the morning. Take two capsules with 8 ounces of water. For best results, we recommend taking it with a meal.
Q: Do you have a guarantee?
In the unlikely event you don't experience a near-immediate improvement in your energy levels, and the health and vitality of your entire body, we offer you a 90 day no questions asked money back guarantee.
In fact, if it's a few days past 90 days that's fine too. We want to make it as easy as possible for you to try this formula, so you can experience the same amazing changes our early users have.
Q: When will I receive my order?
We ship Monday through Friday and always ship within 24 hours upon receiving your order. Shipping takes between 2 and 7 business days within the U.S., depending on your location.
Q: Can I purchase VitaLift in stores?
The answer to this one is "no." We deliver VitaLift straight to you, cutting out the middleman so you save money.
Try It 100% Risk-Free