Frequently Asked Questions
Q: How many bottles should I order?
The average order for new customers is 3 bottles and that's what we recommend to start. However, because we have many repeat customers, we offer the 6 bottle package so you can take advantage of our best pricing.
Q: Will I be billed automatically?
There is no auto-billing. Your order will be processed as a one-time charge. When you're ready to re-order, you can come back to this page, visit our website at PrincetonNutrients.com or call our customer service number.
Q: What's in it?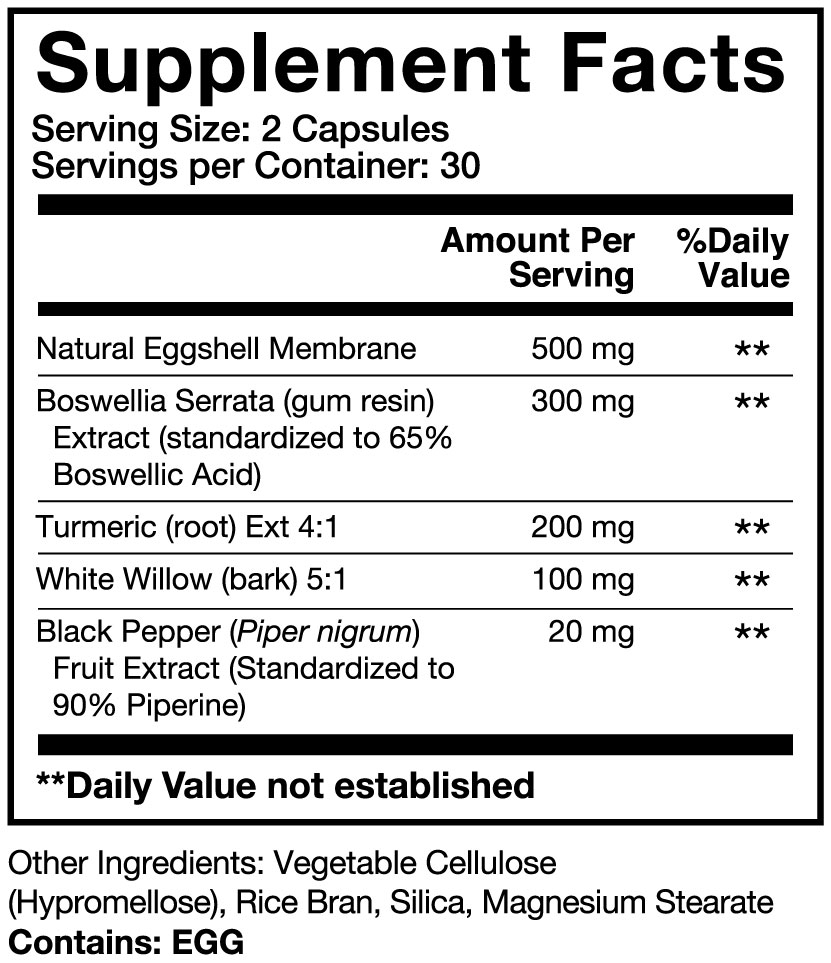 Q: How should I take JointSupport™?
The recommended dosage is 2 capsules daily on an empty stomach. We suggest you make a habit of taking it first thing in the morning, before you eat anything. The capsules are small and easy to swallow.
Q: How do I know it will work for me?
We take your health seriously, which is why we've sourced only the purest and most potent forms of every ingredient that goes into JointSupport™.
While we cannot guarantee that JointSupport™ will work for everybody, we receive emails and phone calls every day from customers who are excited about the results they are feeling. In the unlikely event you are not satisfied – for any reason – you're covered by our 90-day, no-questions-asked, money-back guarantee (less shipping and handling).
Q: Is my order secure?
Princeton Nutrients™ implements a variety of security measures to maintain the safety of your personal information.
When you place an order or access your personal information, everything goes through a secure server. All of your personal information, including credit card number, name, and address, is transmitted via Secure Socket Layer (SSL) technology – the industry standard for secure online transactions.
If you would rather not shop online, you can place your order over the phone by contacting Customer Service at 1-866-427-3019 (5AM to 7PM PT, M-F and 6AM to 4:30PM Sat & Sun)
1. Kevin J Ruff, Dale P DeVore, Michael D Leu, and Mark A Robinson Eggshell membrane: A possible new natural therapeutic for joint and connective tissue disorders. Results from two open-label human clinical studies. Clinical Interventions in Aging. 2009; 4: 235–240.Published online 2009 Jun 9. PMCID: PMC2697588.