Frequently Asked Questions
Q: How many bottles should I order?
The average for new customers is 3-bottles, and that's what we usually recommend. However, to save even more money, and make sure you have an adequate supply of GlycoAid, we recommend investing in our even lower discounted 6-bottle option.
Q: What's in GlycoAid?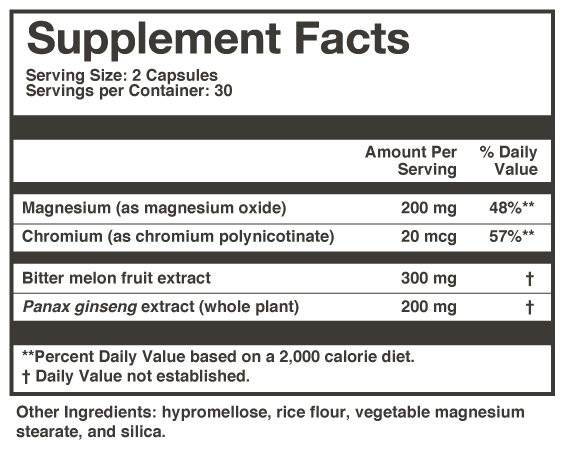 Each serving contains four potent ingredients that have never been combined before. These ingredients are Bitter Melon Fruit Extract, Panax ginseng extract, Magnesium, and Chromium.
And of course, GlycoAid is third-party tested for purity.
Q: How do I take GlycoAid?
Take 2 capsules with 8 ounces of water once a day. It's that easy.
Q: Do you have a guarantee?
Absolutely. We provide an ironclad 90-day money-back guarantee on every Princeton Nutrients purchase. If you're anything but satisfied, return your order for a full refund of the purchase price.
Q: When will I receive my order?
We ship Monday through Friday and always ship within 24 hours upon receiving your order. Shipping takes between 2 and 7 business days within the U.S., depending on your location.
Q: Can I purchase GlycoAid in stores?
We've chosen NOT to sell GlycoAid in stores. By cutting out the middleman, we can keep the price lower for you, our customer.